Haere mai ki te kura o Kuratau
Welcome to Kuratau School
Kimihia Te Matauranga Kia U Ki Te Pono
To seek knowledge and hold fast to the truth.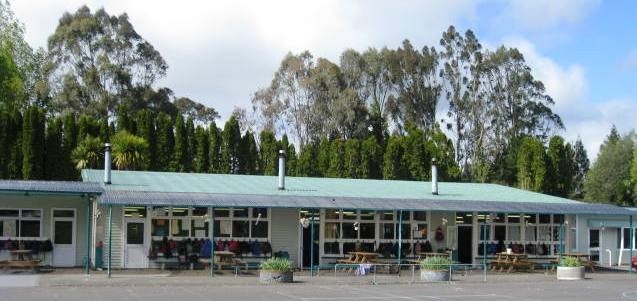 Our Vision
Together we will provide quality education to create confident, life long learners.
---
WELCOME TO KURATAU SCHOOL
It is our absolute pleasure to welcome you to Kuratau School. Kuratau School is an amazing place to teach and learn and we welcome you to come and visit us.
I am proud to be the Principal of Kuratau School and feel privileged to work with a Board of Trustees and Staff who are fully committed to doing the best they can for our students, whānau and members of our learning community.
We pride ourselves on our unique rural setting and all that this has to offer. We enjoy close and supportive relationships with our local communities - Kuratau, Omori, Pūkawa and Turangi. We are appreciative of the wonderful assistance we receive from many locals who provide excellent learning opportunities for our tamariki, such as those who support the development and caring for our school's wetland area and those who help us maintain our trapping programme.
Special features of our school include:
Annual ATV/UTV Bike Day fundraiser
Pet Day
Wai Whenua Day
Snow Squad (Term 3)
Kayaking (Terms 1 & 4)
Annual noho marae
Maintenance and planting of our wetlands
Our KURATAU values are an important part of who we are. Our team (staff and students) strive to always show:
K

indness

U

nderstanding

R

espect

A

ctivity in our community

T

e Ao Māori

A

lways persevering

U

nique creativity
Whānau engagement is important to us. We believe that the partnership between home and school is vital to the success of your child and by working together your child will have the support required to succeed. School communicates regularly with home through our fortnightly newsletter, school website, and our school Facebook page. "Kuratau School NZ."
Do come and visit us. We're a busy, happy team, and you'll be made very welcome.
Feel free to contact me if you ever have any queries, or alternatively I would be very happy to show you around our fantastic school.
Shirley Bailey - PRINCIPAL
To contact the school please click on the below link:


---
Download the Edge App from The Play Store or
App Store.
We encourage whānau to use Edge to record your child's absences, receive notifications and pay invoices.